You are here: Home

»

Ceramika Artystyczna

»

Dishes for fondue

0,00

EUR
› Basket
Wonderful Polish Pottery fondue plate with a diameter of 26 cm.
This dish is divided into different areas, for example, the sauces can not be mixed with the fondue.
Various varieties of nibbles or antipasti can be served particularly well on this plate.
It is oven-proof, dishwasher-safe and microwave-proof.
Bunzlau Ceramic, Unique, decorated for centuries in handwork. Highest quality.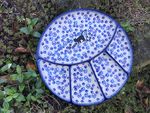 38,46 €
instead of

49,00 €


You save: 21,52%
(

Base price

38,46  €  / piece

)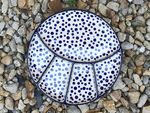 31,27 €
instead of

46,80 €


You save: 33,19%
(

Base price

31,27  €  / piece

)

40,17 €
instead of

84,00 €


You save: 52,18%
(

Base price

40,17  €  / piece

)