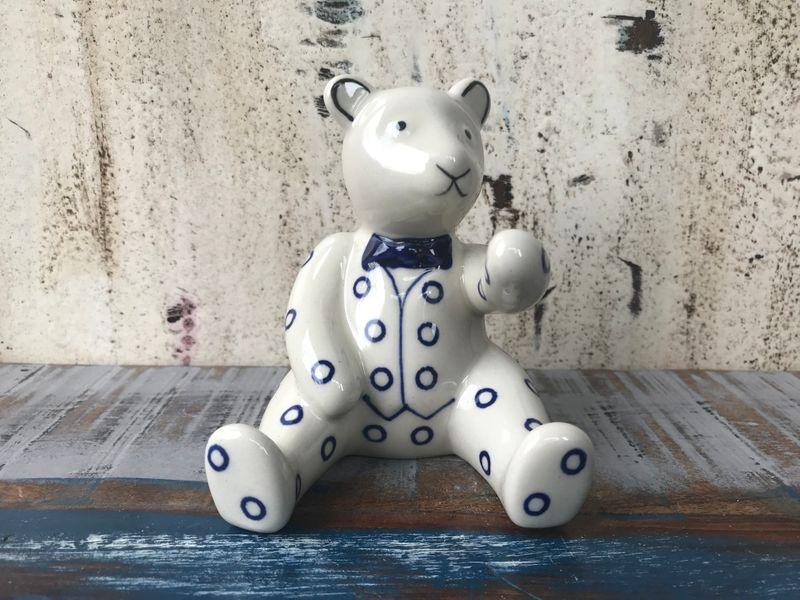 Handmade Teddy Bears from Bunzlau Ceramics
In one's own home it is mainly a moody and inviting living atmosphere. Not only the furniture plays an important role, but also the decoration. Only with the matching decoration accessories life and individuality come into the living area. This also applies to the beautiful teddy bears from original Bunzlau ceramics. The bears, with a height of 11.5 centimeters, are the perfect measure for placing on tables, sideboards and on shelves, thanks to their creative and loving design for viewing. In every room from the living room to the bedroom the teddy bears complement your comfortable furnishing style. You can carry the cottage style with the bears as well as in modern rooms for a warm and hearty note.
High quality for long pleasure
All teddy bears from Bunzlau ceramics convince by their quality. In painstaking handwork the sweet animals are painted so that every bear is an absolute piece. So you never get two identical bears, but you can always look forward to genuine specimens. The teddy bears are extremely robust and easy to clean. They even keep the heat of the oven and the dishwashing in the dishwasher. For the regular care the bears do not need more than occasionally a damp cloth. Thus they get their natural splendor for many years and enchant their viewers once and for all. Trust in genuine handwork from Silesia and give your home a playful and natural touch with Bunzlauer Ceramic from bunzlauergrosshandel.de.