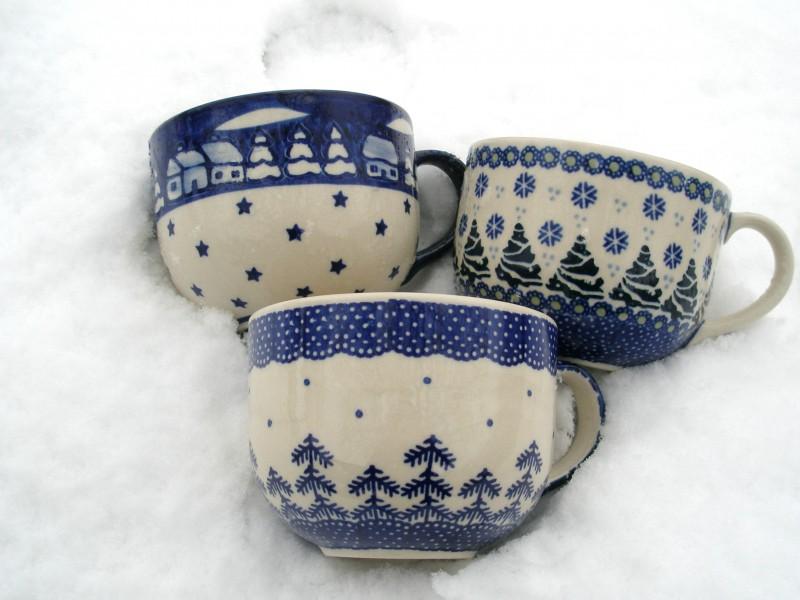 Bunzlauer winter crockery set of 3
Especially for the cold season, we offer Bunzlau winter crockery in a practical set of 3, decorated with winter decorations such as fir trees, stars and snow-covered houses. Each set of dishes contains three ceramic dishes in the same form, but with different patterns. This way, you get high-quality cups, plates or bowls in a varied design, which can be arranged differently. From the lovingly designed Bunzlauer ceramic dish cups can also be excellent mulled wine, delicious as from the Christmas market.
Bunzlauer winter tableware set of 3 online
Discover the elaborately painted winter kitchen sets from Bunzlauer Ceramic in our online shop and order them easily via the Internet. The high-quality sets can also be supplemented with individual pieces such as teapots, milk jugs or candlesticks, which you can find in our winter category.