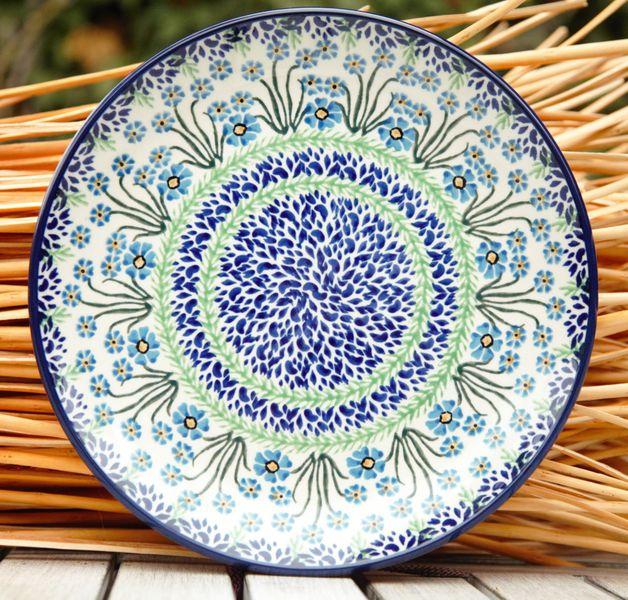 With a diameter of approx. 25 cm, this beautiful ceramic plate from Bunzlau is ideal for lunch or dinner, as a grill plate and salad plate. The oven-proof dishes of the pottery Ceramika Artystysczna from Bolesław are fired at extremely high temperatures, which makes them particularly robust. In addition, the ceramic tableware is decorated in a traditional way, in time-consuming, loving handwork.
A selection of unique ornaments from Bunzlau and many other Polish Pottery items can be found here in our online shop at bunzlauergrosshandel.de. Ashtrays, Casseroles, Cups, Bread Pots, Espresso Cups, Crockery Set, Potatoes Pot, Complete Service, Cups, Cabinet Buttons, Windmills, Bulbs and many more articles around Bunzlau Ceramik.
Crockery products from Boleslawiec are of course also suitable for the microwave and dishwasher.