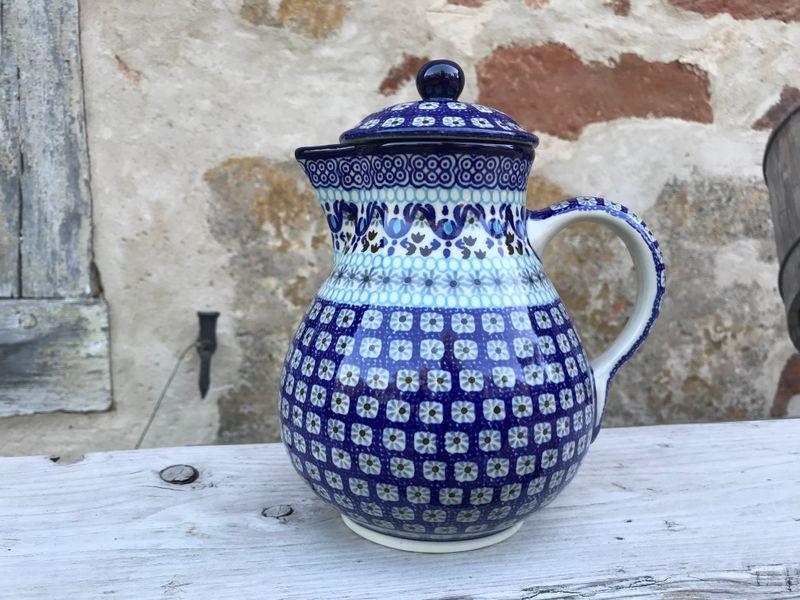 This large, beautiful Bunzlau ceramic jug with lid (22 cm high) from Silesia has more than 1 liter of capacity. The org. Polish Pottery has been decorated with traditional craftsmanship for centuries using brushes, sponges and stamps. Almost unbelievable, with the many different Bunzlau ornaments of the pottery Ceramika Artystysczna from Bunzlau.
A Bunzlaer-Discoveries trip through our online shop will make your Bunzlauer heart beat faster - baking molds, jewelery, basket with handles, bells, espresso cups, nibbles, breadcrumbs, cups, ...
The Boleslawiec ceramic tableware is very strong and ovenproof, as well as the dishwasher and the microwave.