You are here: Home

»

Ceramika Artystyczna

»

Jugs 700 ml, high 10 cm

0,00

EUR
› Basket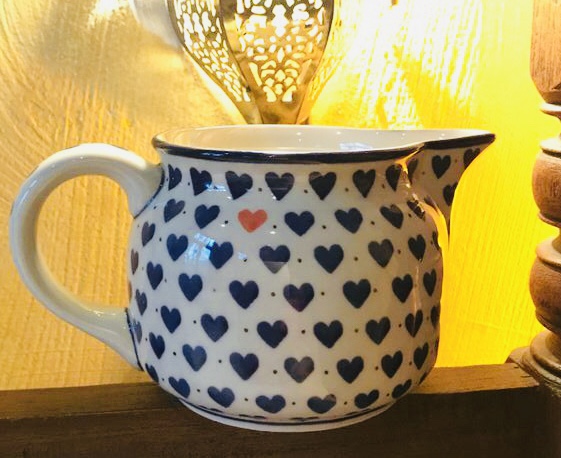 Bunzlau ceramic jugs with 700 ml volume and 10 cm height can be found in this category. This and all other Polish Pottery items in our range have been decorated in high quality craftsmanship. The pottery Ceramika Artystysczna from Bolesławiec, Silesia is known for its traditional, elaborate handwork beyond the borders of Germany and Poland. Bunzlauer fans appreciate the quality.
Here are a few examples from our Bunzlau range: baby cups, jam jars, jewelery pieces, coffee filter holders, espresso fritters, heartback mold, bread pot, mortar, crockery set, pasta, complete service, pans, cupboards, juice press and many more.
The dishes from Boleslawiec is oven-proof, very robust and also suitable for the dishwasher and the microwave.