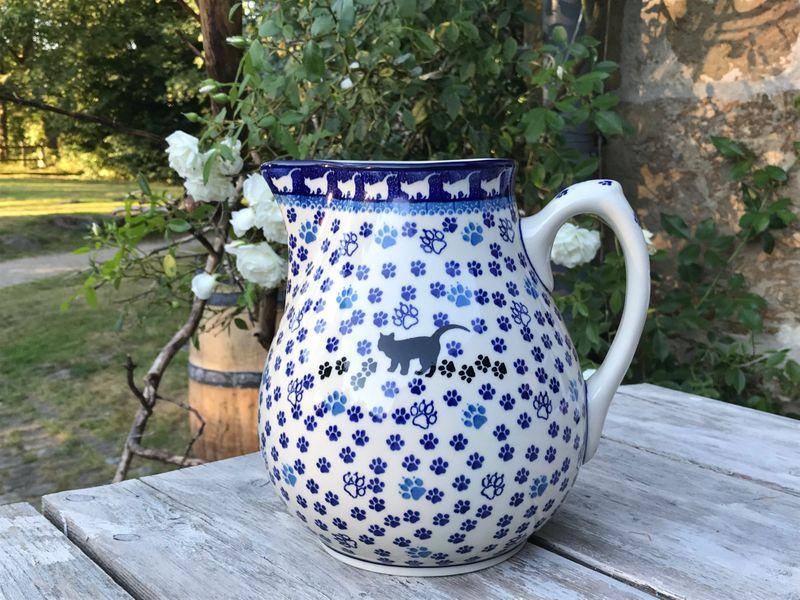 Stylish, huge Bunzlau ceramic jug, 3000 ml volume and 22 cm high. High quality and lovingly handmade by the pottery Ceramika Artystysczna from Bolesławiec, Silesia.
The ceramic tableware from Boleslawiec is of course oven-proof, very robust and also suitable for the microwave and dishwasher.
We would like to invite you to browse through our wide selection of Polish Pottery products - let yourself be inspired by casseroles, bowls, plates and cups in various sizes and shapes, jewelery, espresso cups, cookie boxes, bread crumbs, paper towel dispensers, tableware sets, cheese bells, Soup ladles and much more.