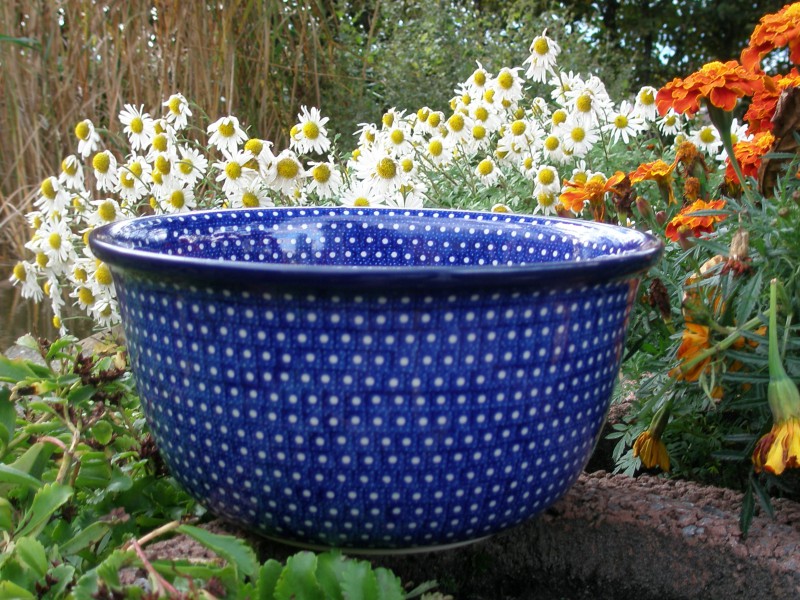 The pottery Ceramika Artystyczna decorates this beautiful, large pottery bowl directly in the city of Bolesław, Silesia by hand. This Bunzlau dish of this category has a diameter of 27 cm and a height of approx. 13 cm and is therefore ideally suited as a potato bowl, fruit bowl or as a large chips and flip bowl.
Incredible many different Bunzlau ornaments and Bunzlau ceramic products can be found at bunzlauergrosshandel.de. Look - almost everything the Bunzlau Polish pottery heart is in stock - from the ceramic cabinet buttons, the small espresso cup, over plates, dishes set, bread pot to the bowle pot. This is also used in winter as a punch pot.
The dishes from Bunzlau are of course suitable for the oven, the microwave and the dishwasher.