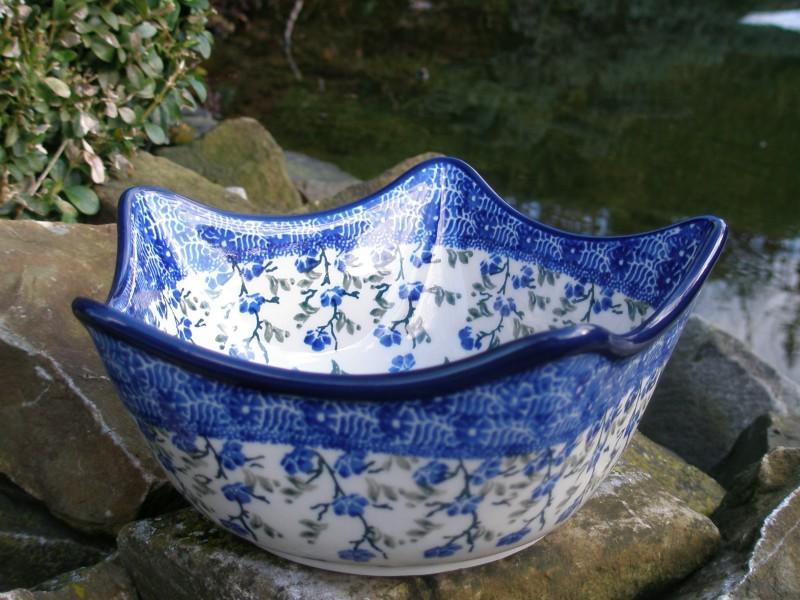 A unique form of this fantastic ceramic pottery from Ceramika Artystyczna from Bolesławia, Silesia. All of the Bunzlau articles are lovingly decorated by hand - including these beautiful bowls with a diameter of approx. 18 cm and a height of 8 cm.
Various Bunzlau patterns of pottery from Silesia can be found in our online shop - look for yourself. As a rule everything is available what you can see and order.
A similar selection is rare - bunzlau milk jug, sugar cane, jewelry, bread pot, service, cabinet buttons or a unique espresso cup - this is where Bunzlau hearts beat higher.
The entire dishes of the Bunzlau ceramics Ceraart or Ceramika Artystyczna is, of course, suitable for the oven, the dishwasher and the microwave.