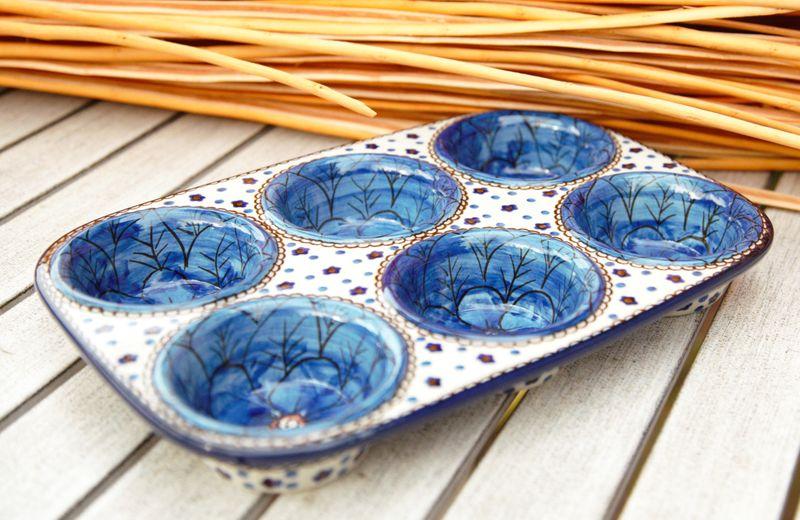 Baking dish with Bunzlau ceramic tableware - decorative, functional and practical.
Bunzlau ceramics has an excellent temperature property. The oven baking mold or muffin mold, with 6 troughs, is very heat-resistant. Even high temperatures can not cause damage to a Bunzlau baking dish. They are also suitable for microwave and dishwashers.
This Bunzlau bakeware is available in various Bunzlau kitchenware designs. All samples of this section were decorated by the Pottery Ceramika Artystyczna in the city of Bolesław in elaborate handwork.
With these beautiful Bunzlau ceramic baking trays from normal muffins, you can spice up modern cupcakes or surprise the little ones with delicious Fanta tarts. Dishes for sale in Bunzlauergrosshandel.