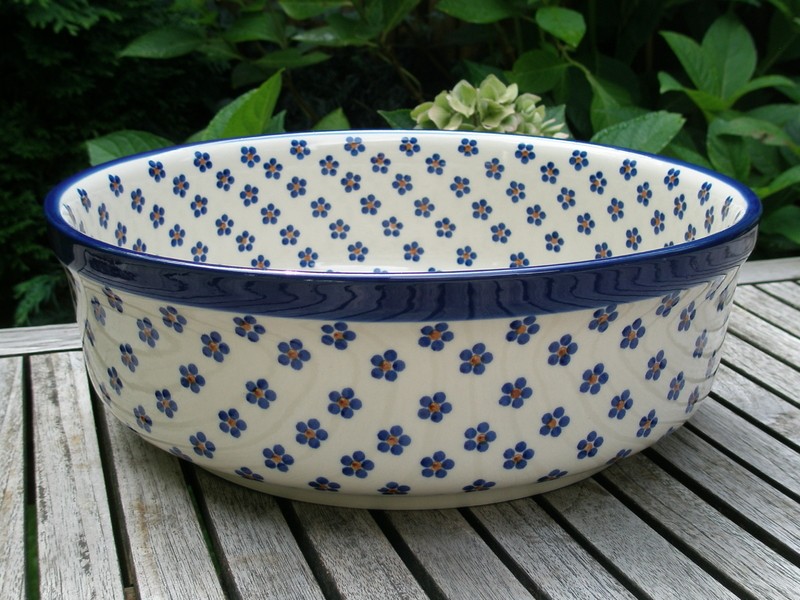 This decorative Bunzlau bowl has a diameter of 32 cm and a height of 11 cm. It has a foot and is thus slightly elevated, which makes it suitable for example. Perfect as a cookie cup for the coffee table or fruit bowl, it is a view. The Bunzlau pottery Ceramika Artystyczna decorates all Bunzlau items of the pottery 1 lovingly by hand with brush, sponge and stamp.
Of course, the high-quality ceramic tableware is extremely heat-resistant and therefore suitable for the oven, dishwasher and microwave.
In this category not found the right article? No problem, browse through the other Bunzlau categories. We have almost everything about the Polish Pottery from Bolesławiec. From the bread tray is of any size, over milk jugs, ceramic cabinet buttons, complete service, a special piece of jewelry or an espresso cup - the selection is gigantic.